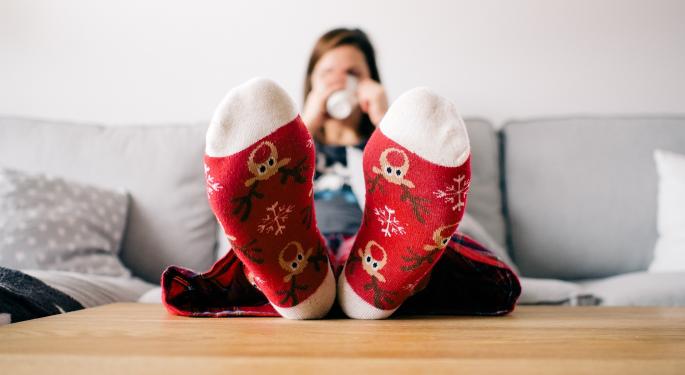 Related NFLX Disney's TV Demise Could Be The Perfect Time For A $70 Billion Netflix Acquisition What Streaming Services Have The Best Offline Offerings? Nervous About The Markets? This ETF May Help You Out (Seeking Alpha) Related CMCSA A 'Safe Haven' If The Trump Rally Collapses: Comcast AT&T: Too Big To Fail, Or Too Big Not To Fail? Who Wins In A La Carte TV, Besides Netflix? Who Loses, Besides Disney? (Seeking Alpha)
Netflix, Inc. (NASDAQ: NFLX) has changed the way people watch TV over the past year. The company's streaming service has been massively popular, especially among young people, and the shift in consumer preferences has threatened to put traditional broadcasters out of business.
Not only that, but telecoms who provide cable connections are worried that a lack of interest in traditional cable will eventually eat into their profits and make it harder to maintain the infrastructure necessary to continue offering internet services.
Comcast Corporation (NASDAQ: CMCSA) is looking to make up for those losses by imposing a data cap that would force subscribers to pay extra for using excessive amounts of data.
Off-Set Cord Cutting Losses
Many people have begun to cut off their pay-TV services and opt instead to stream online content, but imposing a data-cap will help Comcast recoup some of those losses. The telecom has already begun rolling out the new data plans in several large U.S. cities and is expected to continue expanding the program in the year to come.
Related Link: Netflix Will Double Subscribers By 2020 (Or Come Close)
Customers Bear The Burden
One of the reasons Comcast is looking to pass costs to customers is a recent ruling by the Federal Communications Commission that took away telecoms' ability to negotiate deals with Internet companies like Netflix.
Initially, telecoms wanted to make deals that would allow companies like Netflix to pay for higher bandwidth, thus improving customers' viewing experiences and also subsidizing some of the telecoms' maintenance costs. However, the FCC's ruling to treat the Internet as a public utility made such deals impossible, causing firms like Comcast to pass their costs to consumers.
A Bold Move
While Comcast says that only 8 percent of its customers are affected by the overuse fee, some say imposing a data cap could spark public backlash. Time Warner Cable Inc (NYSE: TWC) imposed a similar limit in 2008, but swiftly reversed course amid public pressure.
Comcast's data usage cap may not impact a huge number of subscribers at the moment, but with Internet usage expected to continue growing exponentially as streaming becomes more common, more people will likely exceed their data limits and be required to pay a fee.
Image Credit: Public Domain