Stocks discussed on the in-depth session of Jim Cramer's Mad Money TV Program, Monday, July 17.
Monday was about the proxy fight between Nelson Peltz and Procter & Gamble (NYSE:PG). Cramer will be watching it closely and said, "Still, my feeling is that Procter & Gamble is worth owning that's been my view the whole way because you've just gotten still one more way to win. The uglier this proxy fight gets, maybe the more shareholders stand to gain."
Netflix (NASDAQ:NFLX) reported a good quarter with international growth and the stock went up by 8%. "I think it might be an actual harbinger for the other FANG names, a good sign," said Cramer. With that, he discussed the game plan for rest of the week.
Tuesday
Johnson & Johnson (NYSE:JNJ), UnitedHealth (NYSE:UNH), Bank of America (NYSE:BAC), Goldman Sachs (NYSE:GS) and IBM (NYSE:IBM) will report earnings.
Cramer expects JNJ's earnings to be superb. "But keep in mind, this is a stock that runs in advance of each quarter and then gives up some of the gains, meaning you'll likely get a chance to buy it into weakness," he added. The earnings from UnitedHealth are also expected to be positive due to the repeal and replace agenda in Washington.
Cramer doesn't expect a blowout quarter from banks based on the market's reaction last Friday. "They're all hostage to the need for more volatility and higher interest rates, neither of which seems to be in the cards any time soon," he said.
IBM will report after the close and Cramer will be watching for growth in its non-legacy business.
Wednesday
T-Mobile (NASDAQ:TMUS) reports on Wednesday. T-Mobile has been taking share from other players lately and hence Cramer expects good numbers from them.
Thursday
Union Pacific (NYSE:UNP), Microsoft (NASDAQ:MSFT) and Visa (NYSE:V) will release earnings.
Cramer will watch Union Pacific's earnings to get a read on the ec onomy. "I have found their commentary on its big cargoes what's doing better, autos, equipment, homebuilding, coal, agriculture, construction; gives you a classic mosaic that can help you figure out how strong commerce really is in this country. Plus, I'm of the opinion that as the transports go, so goes the economy. The key transport to me? Not the airlines, Union Pacific," he said.
Weakness in Microsoft's stock should be used as an opportunity to buy the stock. "CEO Satya Nadella impresses many people as an intellectual techie, but he doesn't get enough credit for competitive spirit and nature when it comes to winning," added Cramer.
Visa is one of the best performing stocks of the Dow and Cramer suggested buying it on weakness after earnings.
Friday
Schlumberger (NYSE:SLB), General Electric (NYSE:GE) and Honeywell (NYSE:HON) will report earnings on Friday.
Schlumberger management comments on oil price are often a tell about the direction of crude. Cramer will be listening to the call to hear their take.
General Electric is amidst a restructuring and new CEO transition. "GE presents a cautionary tale for those who own Procter & Gamble. Procter, like GE, has set out to cut costs and boost revenues. But neither has cut deep enough or been able to grow much to speak of. I agree with Peltz when he says GE and Proct er can accelerate cost cuts. Let's see what Immelt and incoming CEO John Flannery have to say about the prospects for a better 2018," said Cramer.
Honeywell will also give a read on the overall state of the economy.
This is a defining week for earnings and every sector will be covered well.
Zimmer Biomet (NYSE:ZBH)
Zimmer saw its shares rise after CEO David Dvorak announced that he's stepping down. "To be really diplomatic about it, lately, Zimmer Biomet has been plagued by sub-optimal execution," said Cramer. When Zimmer merged with Biomet in 2014, the investors were expecting a lot from the second-largest orthopedic company.
Under Dvorak's leadership, the company lacked execution and the merger had closing issues. The company has grown only 1.3% compared to the expected 4%. Their pre-announcement also shows that a turnaround is not near.
"Some of the problem had to do with where Zimmer makes its money. Even after the Biomet deal, t he company gets roughly 60% of its sales from hip and knee implants, which is one of the slower growing segments in the space," said Cramer. "Dvorak wasn't exactly doing a great job. His resignation signals to investors that the company might finally be ready to consider a major shift in its strategic direction. In fact, the analyst community had nothing but positive things to say about the shakeup," he added.
Activist Jana Partners has been calling for strategic changes and Cramer thinks they are on the right track. "And while I'm not ready to pound the table here on a 52-week high, if Zimmer brings in the right person, then I've got to tell you, this is going to be the terrific opportunity that I thought it would've been a couple years ago," concluded Cramer.
CEO interview – Aurinia Pharmaceuticals (NASDAQ:AUPH)
The stock of Aurinia Pharmaceuticals, a small-capitalization, development-stage biotechnology company is up 250% in 2017 due to their Lupus Nephritis treatment. Cramer interviewed CEO Dr. Richard Glickman to find out what lies ahead for the company.
Glickman explained that Lupus Nephritis is inflammation of the kidneys which leads to kidney failure requiring a transplant. It affects 500K-1.5M patients in the US. He said that in clinical trials, the process is not optimized per treatment and it can cause problems of how results are perceived.
< p>"At least in lupus nephritis, when you're looking at proteinuria, or protein in the urine, if you could drop protein in the urine down to a normal level, that has a big implication for patients. It makes it easier to study and easier, eventually, to get regulatory approval for," he added. Their Phase 3 trial will involve 320 patients and 200 sites around the world.
They are aiming to reproduce the results of the drug's successful Phase 2 trial and Glickman would lead the regulatory approval. He also warned investors of watching where they invest and doing their research to know the kind of stock they are investing in. "These are speculative stocks. They are. And I think that's a reality and I think people, when they make a decision, they should do their homework. I think we have an excellent opportunity ahead of us. There's no guarantees, but I think when you look at a risk profile, I think we look pretty good," he concluded.
Off the tape
Cramer went o ff the tape to review the privately held Rover.com, which is the nation's largest network of pet-sitters. He interviewed CEO Aaron Easterly who just completed a round of funding for $65M.
After the recent acquisition of a rival dog-sitting service, Rover has become the leader in the pet-sitting space. They have low cost of services and a popular e-commerce platform. "We've been called the Airbnb for dogs, the Uber for dogs. I think it's a decent connotation, although most people, once they use it, they realize there's a very different experience and it's a richer experience with the service providers," said Easterly.
Their business is evolving beyond dog walking. "We think we can be the dominant brand in all of pets. Most pet companies, they either have small penetration of the target audience or very low loyalty. We're one of the few brands that actually have high penetration as well as high share of wallets, which puts us in a unique position," he added.
They are the largest pet service in Canada and are expanding to other countries as well. He also added that only 15-20% of the applicants get approved and these are the people who love pets .
Viewer calls taken by Cramer
VMware (NYSE:VMW): It's not doing bad. The competition from Amazon (NASDAQ:AMZN) has kept their price low.
Blue Apron (NYSE:APRN): Amazon is crushing them. Cramer doesn't see a catalyst to recommend a buy.
Valeant Pharma (NYSE:VRX): They have run up a lot and have cut debt to a level that it's no longer a threat.
Marriott Vacations (NYSE:VAC): Cramer still likes the stock.
::::::::::::::::::::::::::::::::::::::::::::::::::::::::::::::::::::
Jim Cramer's Action Alerts PLUS: Check out Cramer's multi-million dollar charitable trust portfolio and uncover the stocks he thinks could be HUGE winners. Start your FREE 14-day trial now!
Get Cramer's Picks by email – it's free and takes only a few seconds to sign up.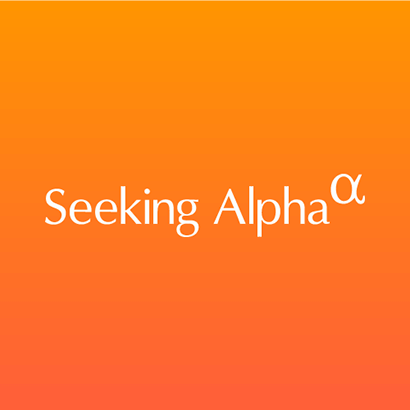 About this article:ExpandTagged: Investing Ideas, Cramer's PicksWant to share your opinion on this article? Add a comment.Disagree with this article? Submit your own.To report a factual error in this article, click here