Background
Ive been in and out of Mallinckrodt for over 4 years now, following every bit of news. Its one of the few companies with solid fundamentals where you barely ever see any positive media coverage. Even on Seeking Alpha, if you scroll down in the Analysis section, youll find npt one bullish article in the last 15+ articles written. On the other hand, the company has beaten earnings expectations for the past 13 quarters, and only (barely) missed 3 times on revenue in more than 3 years.
Then problem is there are few big players that are pretty vocal about their short positions. Some of them, or probably a majority, are stuck in those positions since the Questcor (QCOR) days; these are Citron, Chanos, and Einhorns Greenlight, to name a few. Its hard to even keep up with what the short thesis is sometimes, especially when short reports are orchestrated to come from different directions, back to back, such that the company cant keep up wit h refuting the claims and fighting the misconception.
You've got to give it to the short sellers: Theyre committed. Its understandable. What you may not know is that short-sellers were all over QCOR when it dropped from the $50s to the low $20s, only to be acquired by MNK for a transaction averaging $90/share. Whether its ego or just finding a way out, one can understand with this context why the shorts are not going away. But thats not why Im writing this article.
Lets take a fundamental look at the company and evaluate the bear thesis and see if we can separate right from wrong and let you determine whether or not this trade is legitimately so crowded. What Ill do differently than you might have been used with the bearish articles is that Ill be citing facts from the companys own words, press releases, and filings.
So what is the short thesis?
Going through few short reports and bearish articles, I was able to collect the following bearish points. I will list them below and try and address them one by one.
Acthar is an ancient and poor drug; it doesnt work.
Every time Acthar is mentioned, its correlated with being an ancient drug with little clinical evidence that it actually works. Well, what they fail to mention is that Acthar is typically prescribed to patients with very serious medical conditions, often as a third or fourth line of treatment when other treatments have failed. If a third or fourth line of treatment has been failing over and over, how come anyone buys it? If its such a weak drug, how come Questcor and Mallinckrodt have both been able to grow the drugs sales by a mix of double digits and high single digits, consistently? The fact is, they have expanded the number of commercial lives under contract from 0 to nearly 60% in the 2.5 year s they owned the drug.
They say the drug is ancient; its been grandfathered into the FDA process. If Mallinckrodt were to apply all over again, it would be rejected. What they dont tell you is that the FDA actually reviewed the label in 2010 and determined there was sufficient scientific and clinical evidence to support the 19 indications now in the current label (Source: Same as above)
Source:
Mallinckrodt is a price-hiker. Acthar is overpriced. Prices will be negotiated down.
The company often gets lumped with the bad press that similar to the one Mylan (MYL) has been receiving over price hikes. Its such a hot topic that no one even bothers to check the facts anymore. The companys CEO, Mark Trudeau, said this in his reply to this topic on the February earning call:
In the two and a half years we've owned Acthar, list price adjustments have averaged mid-single digits, aligned with this practice, but net price for all payers after contracting, discounting, and government rebates reduced that price change impact by roughly a third. Overall, we continue to believe that the high unmet medical need and low market penetration in most indications will support growth in demand for Acthar. And our ongoing focus on data generation and payer outreach will ensure we expand our reach to a growing universe of appropriate patients.
I will leave it at that with respects to price hikes. As for value, the company continues on to say:
Mallinckrodt prices its products responsibly, and in a way that reflects the value they offer patients, providers and the U.S. healthcare system as a whole.
Note that Im not writing this to justify the price to value proposition; Im not qualified even If I wanted to, and frankly, the short sellers fall in that same bucket. What Im trying to do as an investor is look at it from a standpoint of whether or not theres high risk of the company being forced to slash the price. The reality is, the way the healthcare reform is headed, it seems like price slashing projection were way overblown and the topic of War on drug pricing as most suspected was more of a political debate point, such that the likelihood of Medicare to negotiating down drug pricing is now very low. This was evident lately by the bounce in the biotech sector.
Furthermore, and for what its worth, Ill leave you with the Mallinckrodts Pledge to America. Unlike other companies, Mallinckrodt at least came out publicly and pledged that, among other things If we do increase the list price on any of our innovative drugs or therapies, we will do so no more than once per calendar year, and no price increase will exceed a single-digit percentage.
Competition is out to get a piece of the Acthar market.
Yes, this one is a valid concern and is always a risk with any drug company. Many companies have been stepping into the light claiming that theyre working on an Acthar substitute. Reality is, Mallinckrodt the regulatory path for any new drug application would require FDA approval, which could take years, provided it actually works. Its worth noting here that Acthar is not patent protected. Its actually protected by trade secrets. As in, if you can make similar one, knock yourself out. No o ne has been able to. Is it possible, yes, but again, reality is, it wont happen any time soon. In fact, Ill leave you with the CEOs comment on the latest earning call with respect to ANI Pharmaceuticals (ANIP) intention of making an Acthar like drug:
Okay, so we're unaware frankly that there's been any significant competitive developments with regards to ANI or any other product. And our position on competition for Acthar is very similar to what we've continued to say for a number of quarters, that we believe that any product that comes to the market as a corticotropin product that would conceivably be a competitor to Acthar will be an individual come likely through the NDA route, meaning it would be a specific brand, and we believe that that's the case. And we believe that while there's likely to be corticotropin competition for Acthar over time, based on the regulatory environment as we understand it, it may take some time and be fairly complex for that process to occur.
Acthar's adverse events will also send the company to $0.
This one is a little comical. I say that because Citron on June 22, tried to release a research report that clearly twists the facts on Acthars adverse events. What the y didnt anticipate, is Mallinckrodt beating them to it, sharing the actual adverse events news publicly in the pre-market that day. I think itll be enough to link you to it, and not spend too much time on this. Suffice to say, the stock closed green that day, bucking the trend of a typical day when a short report is released.
Opioid controversies will cause MNK to pull its opioid drug from the market and lose big on revenue.
Opioid drug sellers have been facing a lot of scrutiny on their Opioid drug distribution practices. Recently, Endo International (NASDAQ:ENDP) declared that they will voluntarily remove Opana ER from the market after the FDA pushback. While efficacy is not Mallinckrodt problem, they still faced pressure from the government. However, just a few days ago, Mallinckrodt announced that they finalized agreement with the DEA and settled all potential claims of Opioid abuse for $35Million (a drop in the bucket for MNK).
Mallinckrodt ha s a lot of debt. Its another Valeant (VRX).
Mallinckrodt have been long tied to VRX. In fact, for some period of time, MNK would trade in sync with VRX, when VRX was under sever spot light. This only works, of course, when things are blown out of proportions, causing fear, and noise in the market. Unfortunately, the media fails to refer to the companys own filing to get the accurate numbers, and instead, false information floats around. Mallinckrodt was on top of it and came out to refute Chanos's claims regarding the companys debt situation. Ill quote the relevant part:
Allegations that Mallinckrodt carries $8 billion in debt are incorrect. As disclosed in Mallinckrodts most recent quarterly report from March 31, 2017, the companys debt was approximately $6 billion and Mallinckrodts debt, net of cash, was $5.8 billion.
In fiscal 2016, Mallinckrodt had $617 million in GAAP operating income and non-GAAP adjusted operating income (OI) of more than $1.4 billion. While Mallinckrodt has not commented on or issued guidance related to OI for 2017, current consensus OI estimates for the company are well in excess of $1 billion on a non-GAAP basis. Speculation that Mallinckrodts annualized OI for 2017 will be $300 million based on results from the most recent quarter is erroneous.
For more information about the net debt leverage, you can find an updated net debt leverage PDF on the companys website.
So does it make sense to be bullish on Mallinckrodt?
I could have written the article just showing the po sitives of the company. But the problem with that is, it will look like Im ignoring the negative. Therefore, instead, I shared with you why I believe the bear thesis is weak.
On the other hand, I will share with you a few points on why Im positive on the company. Ill leave them brief the best I can.
Company constantly beats earnings expectations. Company is in a strong financial position, especially after they completed sale of nuclear imaging business for $690M. Company is cheap from a valuation standpoint, with a PE Ratio of 10.79 Company has pretty impressive pipeline
While Acthar constitute a decent chunk of Mallinckrodts revenues, the company is actively working on diversifying away from Acthar to bring it back to the 30% contribution target, via potential acquisitions and investing in the own pipeline.
TERLIPRESSIN for treatment of HRS Type-1 and and STARTAGRAFT for treatment of sever burns are both in Phase 3. Furthermore, just a few days ago, the company just received Orphan drug status for MNK-1411 for the treatment of DMD.
On a similar note, company announced on July 13 that Phase 3 trial achieves its enrollment target ahead of schedule.
Company continues to expand its share repurchase plan; lately by a $1B. Insiders continue to buy stock on the open market. David Einhorn from Green Capital exits Mallinckrodts short position. Analysts are bullish:
Jefferies, in a note to investors few weeks ago stated that if Mallinckrodt were to pursue a leveraged buyout, it could go for $60-$75 per share:
Analyst Anthony Petrone speculates in a morning research note that MNK could go for anywhere between $60 and $75 in a possible take-out He says that range meets the IRR thresholds, commenting "Our LBO scenario analysis points to a $60-$70 take-out range when using a 30% IRR hurdle. The $70 take-out translates to 9.0x EBITDA, which when combined with standard levels of debt service and no premium at exit meets the 30% IRR threshold. Lower upfront equity using $60 at take out combined with a 1.0x premium at exit results in up to 500bps of incremental return.
On June 29, Marc Goodman, an analyst from U BS, sets a $70 price target on the stock:
The key overhang for the stock remains the sustainability of Acthar, particularly from potential competition, but our base case assumes significant competition already. In fact, without competition we believe that Acthar would be worth at least $100 per share.
Take that for what its worth.
Its no secret that Mallinckrodt, given where its trading today, is considering a few strategic options. Some site that the company is exploring sale of the generic business. Others say theyre considering going private, merging, or be bought out. You have to take all these reports with a grain of salt. It should never be the basis of an investment thesis. However, can the shorts afford to go through this, again, after what happened with Questcor? Is it worth it when the company is trading in the low to mid $40s? This is a rhetorical question.
Summary
I thought it was about time someone presented the other side of the bear thesis. Obviously, thats what makes a market. At the end of the day, its all about risk reward. Ive presented you with the tools and resources you need to evaluate. This, combined with the companys quarterly filings, should provide you with pretty good idea of the fundamentals. Its clear to me that the reward favors the risk here, but Ill let you judge for yourself.
Disclosure: I am/we are long MNK.
I wrote this article myself, and it expresses my own opinions. I am not receiving compensation for it (other than from Seeking Alpha). I have no business relationship with any company whose stock is mentioned in this article.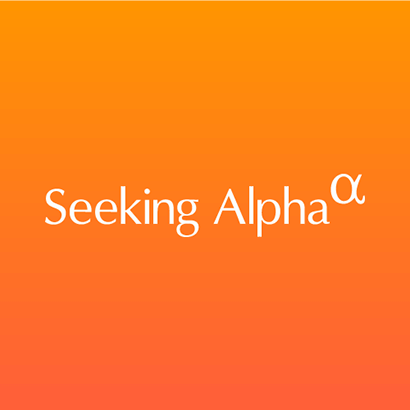 About this article:ExpandAuthor payment: $35 + $0.01/page view. Authors of PRO articles receive a minimum guaranteed payment of $150-500.Tagged: Investing Ideas, Long Ideas, Healthcare, Medical Instruments & Supplies, IrelandWant to share your opinion on this article? Add a comment.Disagree with this article? Submit your own.To report a factual error in this article, click here