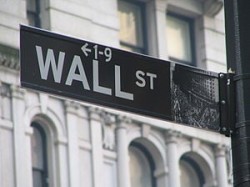 Itafos (CVE:IFOS) had its target price increased by investment analysts at Raymond James from C$3.90 to C$4.00 in a report released on Thursday. Raymond James' target price would indicate a potential upside of 91.39% from the stock's current price.
CVE IFOS traded up C$0.03 during trading hours on Thursday, reaching C$2.09. The company's stock had a trading volume of 1,700 shares, compared to its average volume of 4,529. Itafos has a 1 year low of C$1.14 and a 1 year high of C$2.90.
Get Itafos alerts:
Itafos Company Profile
Itafos, together with its subsidiaries, mines and explores for, produces, and sells phosphate fertilizers and related products. The company operates through Itafos Arraias; and Development and Exploration segments. It produces mono-ammonium phosphate, super phosphoric acid, phosphoric acid, single super phosphate, high-grade phosphate, and specialty products, as well as niobium.
See Also: Find a Trading Strategy That Works