Rembrandt. Salvador Dali. Goya. I think weve all pondered about the potential of investing in assets like these, but for most of us, the size of our investment accounts makes that impossible. Alas, were stuck with Apple (AAPL). There are, however, ways to leverage the public markets to invest in rare art, sculptures, and high-end jewelry Sothebys (BID) is one of them. The company is the oldest listed company on the New York Stock Exchange, and it has plenty of secular tailwinds behind it.
Fine art and jewelry has been a great store of value that is uncorrelated with the stock market, and each day, more and more individuals globally have the capital to invest in these types of assets. Despite that fact, EBITDA has fallen off the highs of 2010 for the storied firm; a higher mix of high-end art that carries lower margins, as well as a bloated cost structure, has weighed on results.
Management seems intent on rectifying these problems, and despite the fact that shares now trade at all-time highs, there is a solid case to be made for further upside from here. I see a strong case for $65/share by the end of fiscal 2018, or 23% upside, based on a continued turnaround in results as analyst expectations sit too low.
Art As A Store Of Wealth
As the broader stock market appears to become more and more stretched when it comes to valuations, the allure of investing in alternative asset classes grows. Art is one of them; it has historically held a negative correlation with the S&P 500 (see Slide 12 of the company's most recent investor presentation, which is based on an index of repeat art sales). Despite that polarization between the two, over the past fifteen years art has posted mid-single digit compound annual growth (as measured by Sothebys Mei Moses repeat sales indices), which is spot in line with the returns of the S&P 500.
As an indirect beneficiary of art valuations (higher values bring higher takes on commission and draws out more buyers and sellers, all else equal), earnings at Sotheby's tend to track art prices. Admittedly, equity valuations don't always track with earnings, and Sotheby's did fall rise and fall alongside most stocks during the 2007-2009 collapse. It might just be different next time, however. Historically, art valuation increases have come along most often during periods of rising interest rates (such as in the early 2000s and the market today), which bodes well given the environment we now find ourselves in.
2007-2009 saw a wave of cuts; weak equity returns going forward look to be more driven by higher rates pressuring economic activity. If you look at the last period of significant rate increases (June 2004 to June 2006 saw the Fed Funds rate move from 1.25% to 5.25%), Sotheby's returned roughly 70% versus a 12% return for the S&P 500.
Bolstering the market further, global disposable income, particularly among the wealthy, continues to rise. Worldwide wealth grew to $256T in 2016, up 30% since 2010, and is expected to grow another 30% by 2021 according to Credit Suisses Global Wealth Report. This aggressive expansion is being driven by the upper class in up-and-coming areas (China, United Arab Emirates, Brazil, Saudi Arabia, etc.); a group that has been more predisposed to hold more of their wealth in assets like jewelry and fine art.
The advent of these new players has pushed the company into new markets outside the traditional core (New York, London, Hong Kong), with Sothebys now holding auctions in Dubai, Doha, and Beijing with regularity. I suspect that the dynamics of this market will feed off of itself, as broader acceptance of artwork as investment means greater price transparency for buyers and deeper liquidity, which will only help sales.
Sothebys participation in that future seems inevitable due to the benefits of a nearly uncrackable moat. The company is the oldest remaining firm on the New York Stock Exchange, and was formed all the way back in 1744. There is a presence of this firm within the market that cant be paralleled by most local auction houses, alongside an unparalleled access to capital and to the worlds richest people.
While the majority of global art transactions continue to be private sales (galleries, art fairs, online), the two dominant auction houses players (Sothebys and Christies) control more than one third of global auction sales. Investors should put themselves in art buyer and sellers shoes: If youre looking to acquire, or unload, millions of dollars in fine art, who do you turn to help arrange a transaction? You call the best.
Caveats To The Thesis: Margin Pressure
Adjusted EBITDA stagnated at Sotheby's for several years this decade, before collapsing in 2016 to $192mm. Results in 2010 and 2014 were largely similar – $295mm in 2010, $290mm in 2014 – despite net auction sales growing from $3,644mm in 2010 to $5,151mm in 2014. Weighing that versus the company story does not necessarily jive.
Some of this is not necessarily bad, as auction commission margin, or the revenue earned per dollar of goods sold, fell from 18.3% to a low of 14.3% in 2014. Higher value goods always carry lower auction margin, and more works have been sold in the higher price bands of late. There was plenty of pent-up supply (and demand) in 2010, particularly in the lower price bands of artwork. Many of these collectors had held onto work during the Recession rather than liquidate at (presumably) lower prices, and there was a lot of demand for these pieces.
Some of the lower auction margins, however, was Sothebys fault. In certain cases, the company enters into auction guarantees, where Sothebys guarantees a certain price for a work or collection. If the price doesnt meet that hurdle, Sothebys bears the risk. It bore fairly significant losses related to the Taubman Collection in 2015, which hit margin by roughly 150bps.
For those concerned to look for this, a key way to track further missteps here is through inventory sales, which is broken out in company revenue. Inventory sales are made up of property that was guaranteed to sell at auction but failed to meet a bid above reserve (Sothebys pays the buyer the guarantee and takes possession), opportunistic acquisitions (Sothebys buying assets it feels are undervalued), or objects obtained due to buyer default (via Sothebys Financial Services [SFS], more on that later).
All of these could be viewed as either missteps or risk-taking behavior (besides SFS, more on that later) Broadly, auction commission margins have normalized in the 16-18% range (trailing twelve months) over the past several years, and I think that is a solid range to model off of heading into future years.
Further impacting consolidated EBITDA margin, Sothebys also has had a bit of a cost bloat problem. Agency direct costs, primarily made up of sales marketing (catalogue production and distribution, promotion, traveling exhibitions) and shipping expenses, have increased markedly as a percentage of the overall revenue take. A global presence has costs, and the expansion into the new ancillary auction markets mentioned is felt most in this cost category.
Sothebys has also been taking incremental market share from privately-held Christies in recent years after losing around 200bps worth several years ago, and part of that entails winning client market share via issuing more promotional activity and potential client outreach.
On a less direct level, salaries have been on the rise. Full-time salaries are up 28%, largely due to headcount increases in North America and Asia. Once again, global expansion. General and administrative costs have been up as well, in large part due to higher legal and compliance expenses. While levels as a percentage of revenue are down heavily since all-time EBITDA highs, these costs have remained flat in 2017 compared to 2016, in large part due to efforts by Sothebys to try to get control of its expenses.
Sothebys Financial Services
Sothebys Financial Services (SFS) makes term loans secured by artworks that are currently not for sale. These are done at very low loan-to-value (LTV) ratios, and are based on Sothebys long track record in excellence at valuing artwork and other fine property.
While roughly 12% of loans were past due in 2016 and 2017 (the significant acceleration likely due to problems with just one or two collections), these loans continue to accrue interest, and with a 43% LTV ratio on loans past due, full recovery is likely. Past credit losses have been minimal to non-existent. The business will generate roughly $30mm in pre-tax income this year for the firm no small potatoes.
It really is a wonderful ancillary business for Sothebys that generates amazing value (20%+ returns on equity) for a variety of reasons, including beyond creating a cash flow stream. First, it fosters client relationships. If an individual is financing a piece of artwork, they are more likely to be a seller later on; it creates a contact point for Sothebys. Second, these are generally credit-worthy buyers that are looking to generate cash streams off of an illiquid asset.
Third, what is illiquid for many lenders is relatively liquid for Sothebys it takes very little effort to include seized collateral in the companys broad auctions. Have a Van Gogh painting that you want to borrow at for around 6.8% (average yield of the portfolio)? Wells Fargo (WFC) is not going to lend you money against it; Sothebys is just one of a few avenues that could be taken to monetize it, so this is a high barriers to entry segment.
Sothebys performs this service by borrowing against its SFS credit facility. Borrowing costs are roughly 4%, so the company is making a solid interest margin spread on these, particularly given that the company occasionally uses its cash balance (earning next to nothing) as a means of funding the borrowings. At the end of Q3, the company did provide notice to its lenders to reduce the borrowing capacity by $235mm (from $1,035mm to $800mm) in order to reduce facility fees. Utilization jumped to 85% given the current portfolio size, which brings into question if the company has the capital to really grow this business.
While this was a necessary step given the 5.25% senior note issuance, which has a financial covenant that limits the secured debt Sothebys can maintain, I dont think it is particularly damaging. Given the strong free cash flow here (asset light business model), as well as relatively high cash balances even considering working capital needs ($311mm in Q3 2017), investors could see more funding with cash. While that seems relatively risky at first glance, given the SFS credit facility is secured debt backed by Sothebys, the company is on the hook regardless for errors in underwriting.
Sothebys Of The Future Fundamentally Different From Sothebys Of Today
There are two facets to how Sothebys ten years from today will be (probably has to be) different than what it is today. The first is differentiation outside of auction revenue. Now, the company does have some exposure to the private sale market via market-making (linking a buyer with a seller, or vice versa) outside the auction environment, but that remains a low revenue generation activity (6% of revenue last fiscal year). As the market for artwork, jewelry, and other valuables grows, particularly in the digital age, the need for the auction environment becomes less stringent, and auction commissions might weaken as well.
Sothebys has been taking steps to diversify. In July of 2016, the company acquired The Mei Moses Art Indices (now branded Sothebys Mei Moses), which is recognized as the main measure of the state of the art market. The index tracks repeat sales (same object sold at different points in time) to try to track overall changes in art market value. Its a great asset that is now internalized, and Sothebys likely has greater access to the nuances of the indices than it used to have.
Further, it can also can be licensed out to generate revenue. Also taking place last year, Orion Analytical was acquired. Orion is a materials analysis and consulting firm that uses state-of-the-art technology to verify the authenticity of art, cultural property, wine, etc. For clients forking out millions of dollars for fine goods, getting a seal of approval that everything up for sale is legitimate goes a long way. This is highly complementary to the auction business, and bringing this kind of expertise in-house makes sense.
These were both very small acquisitions (<$5mm in totality), but they provide a meaningful base to build off of. Wrapping up the 2016 acquisitions, the company acquired Art Agency Partners (AAP) for $50mm (potential future earn-out payments of up to $35mm). AAP is an art advisory firm, which provides counsel to art collectors and institutions on collection assessment and development, museum giving/lending, etc.
This builds off of Sothebys core competencies in art valuation, which it already is stellar at (see SFS lending, The Mei Moses Art Indices, auction guarantee valuations). While this is likely never to be a large business, it is a natural extension for the firm.
Getting out of the proverbial stone ages is the second. First, the auction house itself is incredibly paper-intensive (marketing, registration, paper information on lots, contracts, etc.). As online bidding grows in prominence (lots sold online are up 700% since 2010, in person flat), Sothebys has to adjust its approach, and get with the times so to speak, to be able to both handle the growing online bidding pool (and the much-needed verification process that comes with it), while also lightening the cost structure at the physical venue.
In a similar vein, client information and relationship management systems are antiquated, and management believes it can implement to improve the reach and performance of client contact measures (e.g., e-mail, catalogue press) at lower costs. Ive highlighted how marketing spend, particularly on a global scale, has been a problem; digitalization in the right way solves that problem.
What Im most optimistic about is Sothebys object database, which has been in progress for more than a year now. This will provide a lot of assistance to boosting Sothebys private sales deal-making, as well as wrangling up art for sale at its shows. If a client comes to the Sotheby team and says Im looking for Picasso artwork, company staff can pull up every Picasso owners information, as well as the pieces they own, in real time. Currently, they have to get on the phone and call around, comb through old auction data, etc. Its laborious and unnecessarily uncomplicated. Realistically, it should have been done years ago.
Recent Results
Recent auction results have been mostly favorable after making an apparent bottom in 2016. Year to date in 2017, lot volumes are not up, but selling prices are, driving consolidated sales up 13%. Per company disclosure, items with above $3mm selling prices constituted 48% of the auction mix, versus 42% in the comparable prior year period.
The biggest takeaway for me was that the number of first-time bidders was up 26%, with 15% more transacting clients this year in total on bids, which is indicative of higher bidding activity. While results might not be particularly strong on a comp basis, the increase in bidders bodes well for overall art demand over the short term.
All told, EBITDA came in at roughly $98mm year-to-date, versus $86mm year prior. Investors should keep in mind the pull-forward of some Hong Kong sales from Q4 into Q3 this year, which makes comps much better than they would have been. Sothebys management does not provide quarterly EBITDA numbers, but this is calculated using their EBITDA methodology. Investors do need to be aware that Q4 is an incredibly important time for Sothebys, given it generated $210mm in adjusted EBITDA last year (60% of EBITDA generated in Q4).
While I do think investors need to be careful on extrapolating too aggressively given some auctions were pulled forward, I think street-side EBITDA estimates of $206mm in EBITDA are too low. I expect $223mm in EBITDA this year on $995mm in revenue (22.4% EBITDA margin), followed by $265mm in EBITDA on $1,045mm in revenue in fiscal 2018 (25.3% EBITDA margin). While margin expansion looks high, keep in mind 2017 looks to be low on margins due to mix (high quantity of aspirational ($3mm+) items).
Revenue forecast growth for 2018 is light at face value, but I see more growth in number of lots and fewer higher ticket items. This is balanced to some extent by continued business investment (which will pay dividends in time). A return to the high 20 EBITDA margins area is very possible.
If 13.1x 2018 EBITDA looks like a daunting hurdle for investment, I would keep in mind the high amount of cash flow this business throws off. EBITDA earnings here are very high quality capital expenditure needs are very light ($20mm annual), and yearly interest costs are low ($32mm), so free cash conversion is high. The tax reform bill working its way through Congress likely provides a marginal boost for next year as well. $190mm looks to be a good number for free cash flow in 2018, which is a hefty yield on the current market cap (6.8%), which is a discount to where the company has historically traded.
If artwork does take off in value (interest rate fears) and bidding activity ramps up in response (as seems to be the case given the increase in number of bidders), there is no reason why Sothebys cant see $65/share come the end of 2018. That is a call for an all-time high, but keep in mind Sothebys opportunistically took out 15% of the float in 2016 at low prices, a move that has been underappreciated by the market in my view.
I believe the company is a compelling opportunity in the alternative asset class, and risk/reward here should be highly uncorrelated with the broader markets in a rising rate environment, which could be a big allure for many.
For broad investment coverage, but with a focus on small/mid cap names that dont get much press, consider following me to get real-time updates whenever I release research.
Thank you for reading this Seeking Alpha PRO article. PRO members received early access to this article and get exclusive access to Seeking Alpha's best ideas. Sign up or learn more about PRO here.
Disclosure: I am/we are long AAPL.
I wrote this article myself, and it expresses my own opinions. I am not receiving compensation for it (other than from Seeking Alpha). I have no business relationship with any company whose stock is mentioned in this article.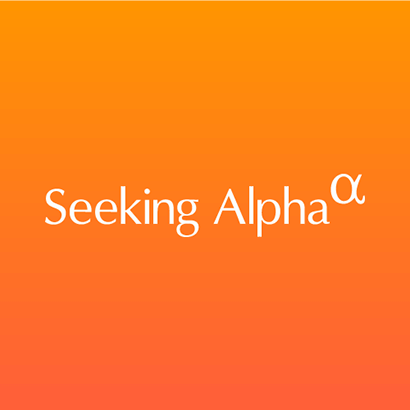 About this article:ExpandAuthor payment: $35 + $0.01/page view. Authors of PRO articles receive a minimum guaranteed payment of $150-500.Tagged: Investing Ideas, Long Ideas, Services, Specialty Retail, Other, Editors' Picks, PROWant to share your opinion on this article? Add a comment.Disagree with this article? Submit your own.To report a factual error in this article, click here