As this article pertains mainly to Advaxis, Inc. (ADXS), I think it's very important to state from the outset that, unlike most of the stocks that I write and have written about, I do own shares in this company, and I likely will acquire more in the near future. I don't intend that statement as an endorsement of ADXS, and it is not because I think other companies are necessarily a worse investment. Please take this potential for bias into account as you read this article. Thank you.
Introduction
ADXS is a developmental-stage biotech focused on the development of attenuated listeria-based immunotherapy for the treatment of solid tumors. Most notably, the company is in late-stage clinical development for cervical cancer.
In 2017, ADXS has had a lot of ups and downs. Clinically, it has yet to have any sort of bad news, in stark contrast with, say, 2015, when the FDA placed a clinical hold on its trials due to potential safety concerns (later deemed unfounded, an d the trials restarted). But on the business end of things, ADXS has had some challenges.
To recap the news in 2017:
February 6 – ADXS dosed the first patient in the pivotal Phase 3 AIM2CERV trial, assessing their lead agent axalimogene filolisbac in high-risk, locally advanced cervical cancer February 27 – ADXS and Sellas agree to a licensing arrangement to develop therapies directed against WT1, with Sellas providing future payments of up to $358 million March 15 – ADXS presents the results from GOG-0265 at SGO 2017, showing for the first time the potential for axalimogene filolisbac to extend overall survival in patients with heavily treated metastatic cervical cancer April 19 – Anthony Lombardo is hired as chief business officer May 30 – ADXS announces a collaboration with Bristol-Myers Squibb (BMY) to test a new platform, ADXS-DUAL, in combination with nivolumab in patients with cervical cancer in a Phase 3 study June 13 – During the Investors conference, AD XS lays out its plan for European submission for approval of axalimogene filolisbac in cervical cancer July 6 – CEO Daniel O'Connor resigns from ADXS, replaced by Anthony Lombardo, at least in the interim
Since July 6, the company has not delivered much of note, save for a recent presentation on a preliminary biomarker signature that may predict response to the combination of Merck's (MRK) pembrolizumab and ADXS-PSA in prostate cancer.
But for the most part, since the former CEO's departure, the name of the game has been radio silence, leaving shareholders to speculate on the status of partnerships and clinical programs. Many of these concerns were addressed, and many questions answered as the company presented a business update in conjunction with its third quarter SEC filing on September 11.
Highlights from the Q3 filing
As always, important pieces of due diligence can come from the quarterly filings, most notably the cash position and runway.
What can we learn?
ADXS maintains $98 million in liquid assets, with $15 million in cash and another $74 million held in investments to maturity making up the bulk of these positions, compared with a total $160 million at the end of October 2016 Total loss from operations was doubled from the same period in 2016, climbing to $32.8 million Research and development accounted for $17.7 million, compared with $10.1 million in Q3 2016 General and administrative expenses totaled $18 million, up from $6.4 million in Q3 2016 Losses were offset by revenue realized from the collaboration with Amgen, which totaled $3 million in Q3
With a burn rate of $32.8 million, the company would expect to run out of money in three quarters. However, it is worth noting that the spike in general and administrative costs was mainly due to one-off expenses associated with beginning the filing process in the EU. If accurate, this would mean that the ongoing burn rate is likely closer to $23 million or $25 million, which gives ADXS around another quarter of breathing room at the current rate.
Does this mean inevitable dilution? It's certainly possible, though I'd argue against "inevitable." A DXS is starting to mature in the ADXS-NEO program, which has already started receiving research and development reimbursement from their Amgen (AMGN) partnership.
Furthermore, it is reaching a tipping point in terms of European development, which many shareholders believe will be met with the announcement of a partner for the marketing of axalimogene filolisbac. This would almost certainly come with healthy funding terms to help see ADXS through 2018, which is the earliest it could possibly reach an approval decision from the EMA.
Outlook for research programs
The business update provided by ADXS in conjunction with the Q3 SEC filing is the first major communication from the company since Daniel O'Connor resigned. And, it has been met with consternation and optimism alike by shareholders and critics.
The major news from this business update was that ADXS is going to withdraw focus in several clinical areas in order to focus most tightly on the late-stage and collaborative programs.
Franchise 1: HPV-associated tumors
The biggest "franchise" the company will focus on is human papilloma virus (HPV)-associated canc ers, which notably include head and neck, cervical, and anal carcinomas. Obviously, this includes a continued push for submission to the EMA, and the company reaffirmed that the study combining axalimogene filolisbac with AstraZeneca's (AZN) durvalumab continues as planned. The BMY collaboration is slated to begin in the first half of 2018.
Commentary and risk: I don't know that much more can be said about the cervical cancer approach, since this is where most of the news has come from in 2017. It's worth mentioning that the company has seen early promise in head and neck and anal cancers. Moreover, AIM2CERV has an attached SPA, which may help move along the regulatory channels if the results are positive. However, results of pivotal studies are a ways off. And, I've already discussed the promise of the EMA filing sometime by the end of 2017.
Franchise 2: Prostate cancer
The second franchise is prostate cancer, which continues to be an emerging field of interes t for immunotherapy in general and one where there has been some difficulty. Notably, axalimogene is a key piece of the phase 1/2 KEYNOTE-046 study, which is a combination trial with Merck's pembrolizumab. A recent presentation indicated that ADXS may have a gene signature that corresponds with response to axalimogene filolisbac, which would go a long way toward getting the FDA on board with approval.
Commentary and risk: It's still early days for this franchise, though it's very promising to me that the company sees something in this program. Immunotherapy, by and large, has failed to make a huge impact in the management of prostate cancer over the last several years. The only notable exception that I know of is Dendreon's Provenge, which has somewhat marginal benefit.
Franchise 3: Neo-epitopes
Franchise three centers around the big partnership with AMGN to develop ADXS-NEO, a personalized cancer immunotherapy that is currently approved to move into clinical trials. ADXS expects to dose its first patient in the first half of 2018.
Commentary and risk: Probably the coolest and most enticing program on tap for ADXS, in my opinion. By taking an individual tumor, sequencing it, and making immunotherapy tailored to the individual, ADXS is tapping into something that would be unprecedented…if it ends up working. At this time, there is no way to know whether it will be feasible as an anticancer strategy in humans. But the fact that AMGN plunked down up to half a billion dollars to get in adds a lot of support to be excited about ADXS-NEO.
Franchise 4: Hotspot mutations
The fourth franchise centers on the targeting of certain hotspot mutations, an approach dubbed ADXS-HOT, which can target common mutations associated with different forms of cancer. This is still in the preclinical stages, but ADXS hopes to file the first INDs to initiate trials in 2018.
Commentary and risk: Very little to say here, except that this program is very timely. Remember that MRK got the very first tissue-agnostic approval for a cancer therapy in 2017. This means that for the first time, the FDA approved a therapy based on a biomarker and not a tissue site of origin. This opens the door for exciting possibilities for ADXS-HOT and related technologies. However, it's way too early to get very excited, as the company has a very long way to go with this one.
Absences
The moves that have drawn some consternation and confusion are the temporary shuttering of the ADXS-HER2, which held some serious promise for treatment of breast cancer and osteosarcoma. This area in particular presents a little sentimentality for me, as this program was one of the first on which I'd written about ADXS back in 2015.
However, cutting the fat is going to be important for the forward momentum of ADXS. It noted that it remains open to collaborations for these programs, but R&D associated with ADXS-HER2 currently total around half a million per quarter, which is no small tab for a program that currently has no late-stage prospects.
So, I like this move. Put the fuel behind its best chance and revisit ADXS-HER2 at a later time.
Conclusions and Risks
I remain tentatively optimistic in the ability of ADXS to move the needle in its late-stage clinical programs. Cervical cancer remains a substantial unmet need, and the company is moving aggressively toward filing for approval in Europe. One highly encouraging sign, in my mind, is the tacit endorsement from 3 out of the 5 big immune checkpoint developers. BMY, MRK, and AZN are all collaborating with ADXS in some way. By no means is ADXS the only partner for the immune checkpoints, but this is a positive sign for me.
As always, cash presents an issue for the company, and there is potential for near-term dilution to finance the home stretch. Moreover, even though the company has seen promising results in cervical cancer, these are by no means a guarantee that approval is in the bag. Regulatory agencies can be very cautious when it comes to efficacy and safety, though it is worth mentioning that they often forego some caution in the face of serious need.
Furthermore, as exciting as the collaborations with BMY and AMGN are, they have not yet shown us anything of note, and it is possible for these collaborations to be quietly marginalized or discontinued if they don't show an impact. And, there's no way at this time to know whether or not they will make an impact.
Long story short: as with any developmental-stage biotech, caveat emptor. ADXS has very interesting make-or-break potential, and it remains to be seen whether it can present something transformative in the immunotherapy space.
Disclosure: I am/we are long ADXS.
I wrote this article myself, and it expresses my own opinions. I am not receiving compensation for it (other than from Seeking Alpha). I have no business relationship with any company whose stock is mentioned in this article.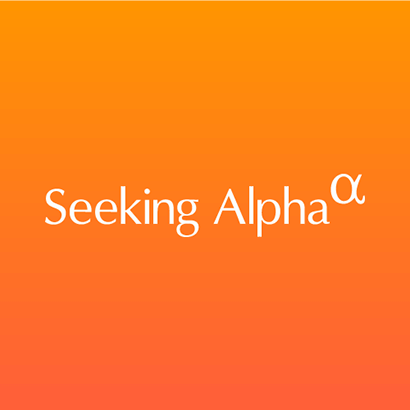 About this article:ExpandAuthor payment: $35 + $0.01/page view. Authors of PRO articles receive a minimum guaranteed payment of $150-500.Tagged: Investing Ideas, Long Ideas, Healthcare, Biotechnology, Editors' PicksWant to share your opinion on this article? Add a comment.Disagree with this article? Submit your own.To report a factual error in this article, click here