Starbucks (NYSE: SBUX) has seen tremendous growth and increasing popularity over the last couple years. It has created a very loyal consumer base that has proven very valuable to SBUX. SBUX is trading near its 52-week high; however, when you begin to look at SBUX's continued high growth rate and its international opportunities, investors can see the many reasons to remain bullish on SBUX.
Performance:
Its current return has not correlated with its growth rate of 18%. Its YTD return is 8.63% while the YTD return on restaurants is 12.05%. This gap is even more prevalent in its 1-year return. SBUX has a 1-year return of 8.41% while restaurants have had a return of 20.25%. Again, the return is not matching the high growth rate and improving fundamentals (we will touch on later) that SBUX has seen over the years. Starbucks is the Babe Ruth of coffee shops, with over 26,200 stores worldwide and expansion set for international markets over the next several years. SB UX sells coffee, expresso, teas, cold blended beverages, food, and accessories. With the popularity of Keurig (GMCR), SBUX has expanded into single serve coffee, tea, juice and pastries through its own stores and distribution in grocery stores. SBUX also offers bottled beverages, ice creams, and liqueurs. As we can see simply from the description, SBUX is much more than a coffee shop and has substantial opportunities for continued growth.
Fundamentals:
Over the last several years, SBUX has seen major improvements to its financial statements. There has been major improvement to SBUX's gross margin. Gross margin has improved from 56.2% in 2012 to over 60% in 2016. This increase has come from investments in more efficient equipment. Gross margin is the percent of revenue left after covering COGS. This is important because it shows that SBUX is improving efficiency in labor and COGS. Having such a high gross margin also gives SBUX a major competitive advantage. Wit h increasing competition from Dunkin' Brands (NYSE: DNKN), having a high gross margin first tells us that SBUX has a strong relationship with suppliers. While DNKN is primarily a donut shop, it recently began to expand its reach more intensely into coffee. This is a strong advantage as it will become difficult for any other competition to compete for the same gross margin. It also tells us that SBUX is becoming more and more efficient. By doing this, it gives SBUX more room to pursue a pricing war if competition increases. By pursuing this pricing war, it will drive out competition. Below is the difference that investing in the equipment has made on SBUX's gross profit.
| | | | | |
| --- | --- | --- | --- | --- |
| $13,625 | $12,805 | $11,375 | $9,589 | $8,510 |
| $12,086 | $11,723 | $10,539 | $9,046 | $8,190 |
| +1,539 | +1,082 | +836 | +543 | +320 |
Over the last 4 years, improving the gross margin by 5% has made a significant difference in gross profit for SBUX.
There are several more indicators that have improved over the last 4 years. One of the more important ones is Return on Equity (ROE). This is important because it shows the return that investors are getting. Following the same trend, ROE is also another way of showing investors how efficiently and effectively their money is being used by the company. As ROE improves, shareholder value also increases with it. One of ROE's major downside i s that it can be manipulated by carrying high levels of debt. By doing this, you create a smaller equity base and raise the ROE even if your net income is not very large. However, for SBUX, this is not the case. SBUX has a financial leverage of 2.54. ROE has improved by +26% over the last years from 29% in 2012 to 55% TTM. This is a significant improvement.
Another positive sign of financial health is SBUX's dividend growth. SBUX has a 5-year dividend growth of over 24%. This increasing dividend can easily be thrown off by companies drastically increasing their payout ratio. However, SBUX over the last 5 years has only increased its payout ratio 7.1%, from 35.6% in 2012 to 42.7% in 2016. This dividend growth is clearly not due to a 1.42% increase a year in payout ratio.
Growth:
Over the last 5 years, SBUX has seen over 18.59% average growth in EPS. The 10-year average is just as strong at 18.26%. Free cash flow has seen similar growth with a YOY growth r ate of 28%. With this consistent growth, it is reasonable to assume that this growth will continue for several more years to come. The United States market is becoming saturated; however, international markets are where SBUX has begun to turn its attention to. Positive trends are also pointing towards continued growth for SBUX. Membership in its rewards program has seen 11% growth and mobile payments are up 24% from the same quarter last year. Both of these are positive trends for SBUX. Further, the Fed raising the rates shows the confidence they have in the health of the economy. This is a very good sign and points towards continued consumer spending which will benefit SBUX.
DCF:
I decided due to the consistent growth of EPS that a DCF would be appropriate to value SBUX. There are several positives to using a DCF. Discounting future expected cash flows is one of the most reliable ways to capture the intrinsic value of a company. Also, a DCF is not significantly influenced by short-term market trends. Lastly, DCF is very valuable when valuing companies like SBUX where cash flows have a very high degree of confidence. There are several assumptions that must be justified here.
The WACC used is 6.08%. Since the WACC can be calculated several ways, we later investigate the sensitivity of this rate to see how much room there is for possible errors. The growth rate assumed is 18%; however, sensitivity analysis to see how wiggling the growth rate. 18% is assumed due to the fact that EPS has grown at over 18% on the 10-year and 5-year averages. With such a consistent (10 years) high growth of EPS, I decided that given the opportunities t hat SBUX currently has in international markets, investors should expect the high growth to continue for several more years. Instead of using FCF, I have used EPS. The reason for this is due to the fact that EPS has proven more consistent over the years than FCF. This is due to the fact that in accrued liability cash flows in 2014 increased exponentially and created an outlier FCF year. Another reason for using EPS is evidence has shown that company's values correlate better to EPS than FCF. There are several articles that discuss in depth why EPS has shown to be a better indicator of intrinsic value. I used a terminal growth rate of 2% which given SBUX's 10-year growth rate, that is a very conservative growth rate.
| | | | | | |
| --- | --- | --- | --- | --- | --- |
| EPS | 2.50 | 2.95 | 3.48 | 4.11 | 102.76 |
| Discounted | 2.36 | 2.62 | 2.92< /p> | 3.25 | 81.15 |
| | |
| --- | --- |
| Value per share | $92.29 |
| Upside | 45% upside |
As we can see from this DCF, SBUX has substantial upside given its current price. I did investigate the sensitivity of these assumptions to determine how well our valuation would hold given uncertainty.
| | | | | | |
| --- | --- | --- | --- | --- | --- |
| WACC | 6.08% | 6.5% | 7% | 7.5% | 8% |
| Upside | 45.80% | 31.83% | 18.27% | 7.17% | (2.07%) |
We can see that given our assumption with the WACC that there is still substantial upside even with a WACC as high as 7% with over 18.27% upside at that high of a WACC. This is very important due to the fact that WACC is often very hard to properly calculate. I next decided to choose a much more conservative WACC and investigate the sensitivity of the growth rate. This was another assumption that is important to investigate the sensitivity due to the fact that the growth rate I have chosen is, while I feel justifiable, very high nonetheless. I have decided to use a WACC of 6.5% as well to add to the conservatism.
| | | | | | | | | |
| --- | --- | --- | --- | --- | --- | --- | --- | --- |
| Growth rate | 18% | 17% | 16% | 15% | 14% | 13% | 12% | 11% |
| Upside | 31.83% | 27.62% | 23.51% | 19.50% | 15.59% | 11.78% | 8.07% | 4.45% |
From this we can see that even if we decrease the growth rate by 5%, there is still a worthwhile upside to investing in SBUX. Remember that this was done with a higher than previously used WACC. When using the previous WACC, the upside at these levels is much greater. (seen below)
| | | | | | | | | | |
| --- | --- | --- | --- | --- | --- | --- | --- | --- | --- |
| Growth Rate | 18% | 17% | 16% | 15% | 14% | 13% | 12% | 11% | 10% |
| Upside | 45.80% | 41.12% | 36.56% | 32.11% | 27.77% | 23.54% | 19.42% | 15.4% | 11.49% |
When the WACC is 6.08% (the original assumption used), you can see that the growth rate has much more room to decrease before the upside in SBUX becomes obsolete. While DCF can always be manipulated to show upsides, by running these sensitivity tests and analysis, it adds credibility to the test. This DCF analysis has shown that by even changing the variables drastically, there is still great potential for investing in SBUX and seeing positive returns. There are several downsides to using a DCF that must be addressed. As addressed earlier, a DCF analysis can be very sensitive to changing assumptions. By running several sensitivity analysis, it adds confidence to the model and valuation. Also, if futures expectations of growth rates change, the mode l can be compromised. Again, by running a sensitivity analysis on the growth rate, you can see that there is a lot of room for error before SBUX becomes overvalued.
Conclusion:
Starbucks, while near its 52-week high, is still poised for continued growth. Its EPS and FCF have seen over 18% growth YOY recently. When running a DCF and several sensitivity tests, it is clear that SBUX with its continued high growth has great potential upside that investors can capture.
Disclosure: I/we have no positions in any stocks mentioned, and no plans to initiate any positions within the next 72 hours.
I wrote this article myself, and it expresses my own opinions. I am not receiving compensation for it (other than from Seeking Alpha). I have no business relationship with any company whose stock is mentioned in this article.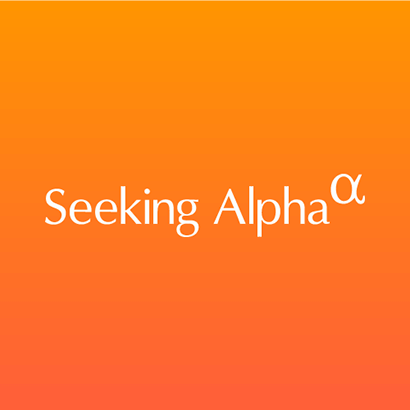 About this article:ExpandAuthor payment: $35 + $0.01/page view. Authors of PRO articles receive a minimum guaranteed payment of $150-500. Become a contributor »Tagged: Investing Ideas, Long Ideas, Services, Specialty EateriesProblem with this article? Please tell us. Disagree with this article? Submit your own.Follow Nicholas Klemm and get email alerts