Analysis of top Seeking Alpha coverage: Immuron
Today, we will discuss Immuron (IMRN) focusing on the results announced from a phase 2 proof-of-concept study evaluating IMM-124E in 133 NASH patients. The announcement sparked a huge rally in IMRN shares, which closed nearly 62% higher in the U.S.
Top-line data announced by IMRN showed that treatment with IMM-124E (bovine colostrum) produced a statistically significant reduction in serum lipopolysaccharide (LPS) levels compared to placebo. In the treatment arm, 64.3% of patients experienced at least a 15% decrease in serum LPS versus 34.5% for placebo (p=0.018). In the higher dosage arm (1200 mg), 36.4% of patients experienced at least a 30% drop in average serum ALT (enzyme biomarker for liver damage) compared to 13.6% for placebo. However, the company did report the p-value for this. In all patients, IMM-124E's effect on ALT did not statistically significantly separate from placebo (p=0.107). Specifically, IMM-124E produced statistically valid treatment effect in patients with elevated baseline ALT (p=0.048).
This is a reversal of fortune for Immuron, as back in July, the company had reported preliminary results from the study. These results showed that IMM-124E failed to achieve a statistically valid effect on ALT levels compared to placebo.
ALT levels have been seen as a promising biomarker of treatment response in NASH. According to Hoofnagle et al, decrease in serum ALT levels is important in NASH since it has been associated with improvement in liver histology. However, there is also a counterargument that ALT level is nonspecific. As we have explained in our NASH series which kicked off last month, research is still ongoing when it comes to accurate biomarkers for NASH. Having said that, the results announced by IMRN are promising enough to advance IMM-124E in clinical stage.
Stocks in News: Analysis of MRK
MyoKardia (MYOK) announced results from a phase 2 clinical trial, PIONEER-HCM, evaluating its mavacamten in patients with symptomatic obstructive hypertrophic cardiomyopathy (oHCM).
Analysis: Patients in Cohort A who received once-daily doses of 10 mg, 15 mg, or 20 mg of mavacamten experienced statistically significant improvements in heart function from baseline to week 12. Patients in Cohort 2, who received daily doses of 2mg or 5 mg, also achieved the endpoint. The design of the phase 3 study, EXPLORER-HCM, is based on this data. The company expects to commence dosing in the phase 3 study in the second quarter.
CTI BioPharma (CTIC) announced that the results from the phase 3, PERSIST-2 study, evaluating JAK2 inhibitor pacritinib in patients with myelofibrosis and thrombocytopenia have been published in JAMA Oncology.
Analysis: In the intent-to-treat population, 18% (n=27/149) of patients treated with pacritinib experienced at least a 35% improvement in spleen volume reduction at week 24 compared to 3% (n=2/72) for best available therapy (BAT) (p=0.001). 25% (n=37/149) of the patients in the pacritinib group showed at least a 50% reduction in total symptom score (TSS) compared to 14% (n=10/72) for BAT, although the difference was not statistically significant (p=0.079). On the safety front, the most common non-blood adverse events (AES) were GI events, fatigue, peripheral edema, and dizziness. Diarrhea was the most common GI-related AE (53% mild or moderate, 3% serious). The incidence of cardiac events in the treatment was 32% versus 28% for BAT. The incidence of Grade 3 (serious) or Grade 4 (life-threatening) cardiac events was 13% in the once-daily pacritinib arm, 7% in the twice-daily arm, and 9% in the BAT arm.
Voyager Therapeutics (VYGR) announced longer-term data from its ongoing dose-ranging phase 1b trial of VY-AADC in advanced Parkinson's disease.
Analysis: The trial includes 15 patients treated with single administration of VY-AADC. The primary objectives of the trial are to assess the safety and tolerability of VY-AADC and to test the distribution of ascending doses of VY-AADC administered under magnetic resonance imaging guidance to the putamen, a region of the brain associated with impaired motor function in Parkinson's disease. The update of results include a durable 2.1-hour improvement in patient-reported diary on-time without dyskinesia from baseline to three years for patients in Cohort 1, a durable and clinically meaningful 3.5-hour improvement from baseline to 18 months in Cohort 2, and an improvement from baseline to six months of 1.5 hours that plateaued from six to 12 months in Cohort 3.
In other news
Pfizer (PFE) announced that the FDA's Gastrointestinal Drugs Advisory Committee voted 15-0 in favor of including a higher dosing regimen (10 mg twice daily) for its XELJANZ (tofacitinib) for adult patients with moderately to severely active ulcerative colitis (UC) who have not responded adequately to corticosteroids, azathioprine, 6-mercaptopurine or tumor necrosis factor inhibitor therapy.
Insys Therapeutics (INSY) reported a loss of $0.61 per share in its fourth quarter, missing consensus forecast by 47 cents. The company's revenue for the quarter was $31.5 million, down 42.6% on a year-over-year basis. Revenue missed consensus forecast by $2.5 million.
TherapeuticsMD (TXMD) announced that the FDA has accepted for review its marketing application seeking approval for TX-001HR (estradiol and progesterone) for the treatment of moderate-to-severe vasomotor symptoms due to menopause. The agency's action date is October 28.
ChemoCentryx (CCXI) reported fourth-quarter earnings of $0.80 per share, beating consensus forecast by $1. Revenue for the quarter was $56.3 million, beating consensus forecast by $46.9 million.
Aradigm (ARDM) announced that it filed a marketing application in Europe seeking approval for Linhaliq (ciprofloxacin for inhalation) for the treatment of non-cystic fibrosis bronchiectasis patients with chronic lung infection with Pseudomonas aeruginosa.
Aclaris Therapeutics (ACRS) announced that the USPTO issued U.S. Patent No. 9,895,301, which is directed to methods related to the use and administration of a certain janus kinase (JAK) inhibitor for treating hair loss disorders. The patent covers the use of tofacitinib for inducing hair growth and for treating hair loss disorders such as alopecia areata and androgenetic alopecia, otherwise known as male/female pattern hair loss.
Can-Fite BioPharma (CANF) announced that it has signed agreements with institutional investors for the direct sale of 3.33 million American Depository Shares (ADSs) at $1.50 per ADS. For each ADS purchased, investors will receive one unregistered 5-year warrant to purchase 3/4 of an ADS at $2.00. The dilutive capital raise has sent CANF shares down in pre-market trading.
AcelRx (ACRX) shares opened sharply higher on Friday after the company announced that it plans to resubmit its U.S. marketing application seeking approval for DSUVIA in the next quarter. The FDA had rejected the NDA back in October.
Disclosure: I/we have no positions in any stocks mentioned, and no plans to initiate any positions within the next 72 hours.
I wrote this article myself, and it expresses my own opinions. I am not receiving compensation for it (other than from Seeking Alpha). I have no business relationship with any company whose stock is mentioned in this article.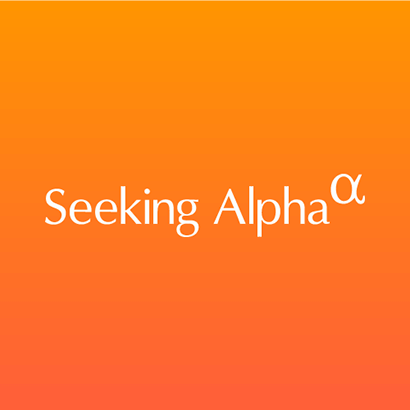 About this article:ExpandAuthor payment: Seeking Alpha pays for exclusive articles. Payment calculations are based on a combination of coverage area, popularity and quality.Tagged: Investing Ideas, Long Ideas, Healthcare, Biotechnology, AustraliaWant to share your opinion on this article? Add a comment.Disagree with this article? Submit your own.To report a factual error in this article, click here